Transceiver Packaging
At the simplest level, a transceiver is produced by combining a discrete optical subassembly (OSA) with electrical drive circuitry and structural housing components, as defined by the appropriate Multi-Source Agreement (MSA). Transceiver packaging technology has evolved significantly over the years and, in addition to the evolution of package shapes and bit rates, there has also been extensive changes to the way the OSA is packaged.
Originally the OSAs required hermetic packaging, but with component and material advances, today's standard packaging utilises Chip On Board (COB) technology. This enables increased manufacturing speeds and yields while decreasing costs. Now Broadex is looking to further integrate the optical and electrical assemblies in Co-Packaged Optics (CPO) modules to meet the ever-growing need for higher data rates.
Each MSA transceiver package type is associated with a link bit rate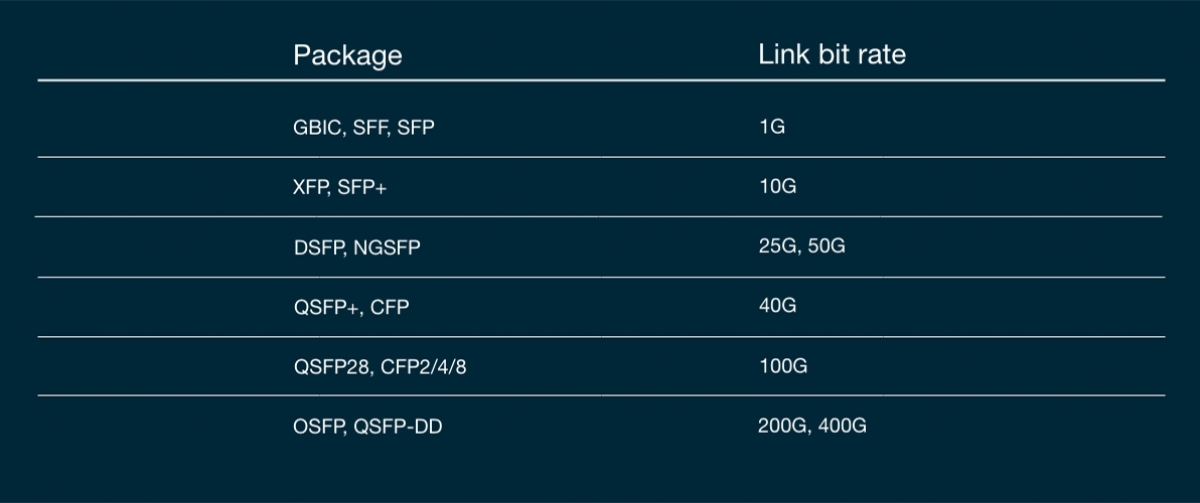 Chip On Board (COB) is a relatively new packaging technology and the preferred choice for high volume manufacturing of transceiver modules.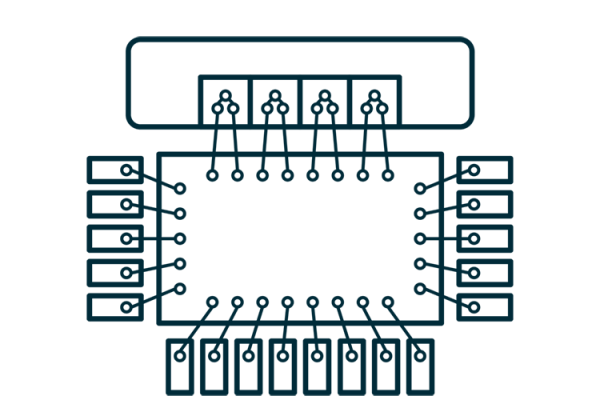 Free Space Optics (FSO) is a mature packaging technology that is widely used today.