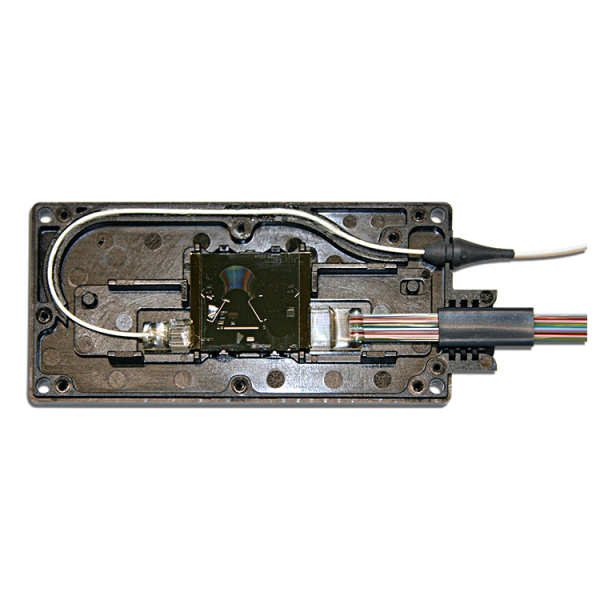 Description
Broadex Technologies PLC-based DWDM chips are used in the latest state-of-the-art transceivers to multiplex and demultiplex wavelength channels. They provide high bit rate connections over a single fiber pair. Broadex has a long history of high volume manufacturing of DWDM chips, having made tens of thousands of complicated DWDM devices over its 20+ years of PLC fabrication.
These chips can be offered as individual AWGs or monolithic chips that feature multiple AWGs and other features such as taps, loopbacks and monitor channels. Broadex can supply DWDM products with numerous form factors: wafer level, bare diced, fiber attached, connectorized and with 40-50 degree waveguide polishing for flip chip integration with silicon photonics engines and co-packaged optics.
Broadex Technologies DWDM chips can also be supplied as packaged and connectorized modules for use in all DWDM networks.
Features
Low insertion loss
Customisable bandpass shape
Channel counts from 12 to 96
Individual or monolithic designs
Easily integrated alignment features and taps
Fully customisable input and output pitches and locations
Applications
5G access networks
Data Centre Interconnects
Long-distance transmission links
Submarine links